Mission trip
Once a year VN Smiles volunteers from around the world travel to different provinces of Vietnam for 10-14 days of dental work. The sites vary from remote villages to busy cities.
At each site we set up and work out of makeshift dental clinics. The head nurse and dentist determine the set up of each workstation and establish a daily work schedule so everyone has a chance to experience different roles. Volunteers undertake roles such as pre-operative, dental nurse, post-operative, sterilisation and instruments (more detailed information is in the Volunteer section).
VN Smiles will organise and book almost everything for you however, we ask the volunteers to book their own flights to and from Saigon, and cover their share of the trip costs such as accommodation, transport and food.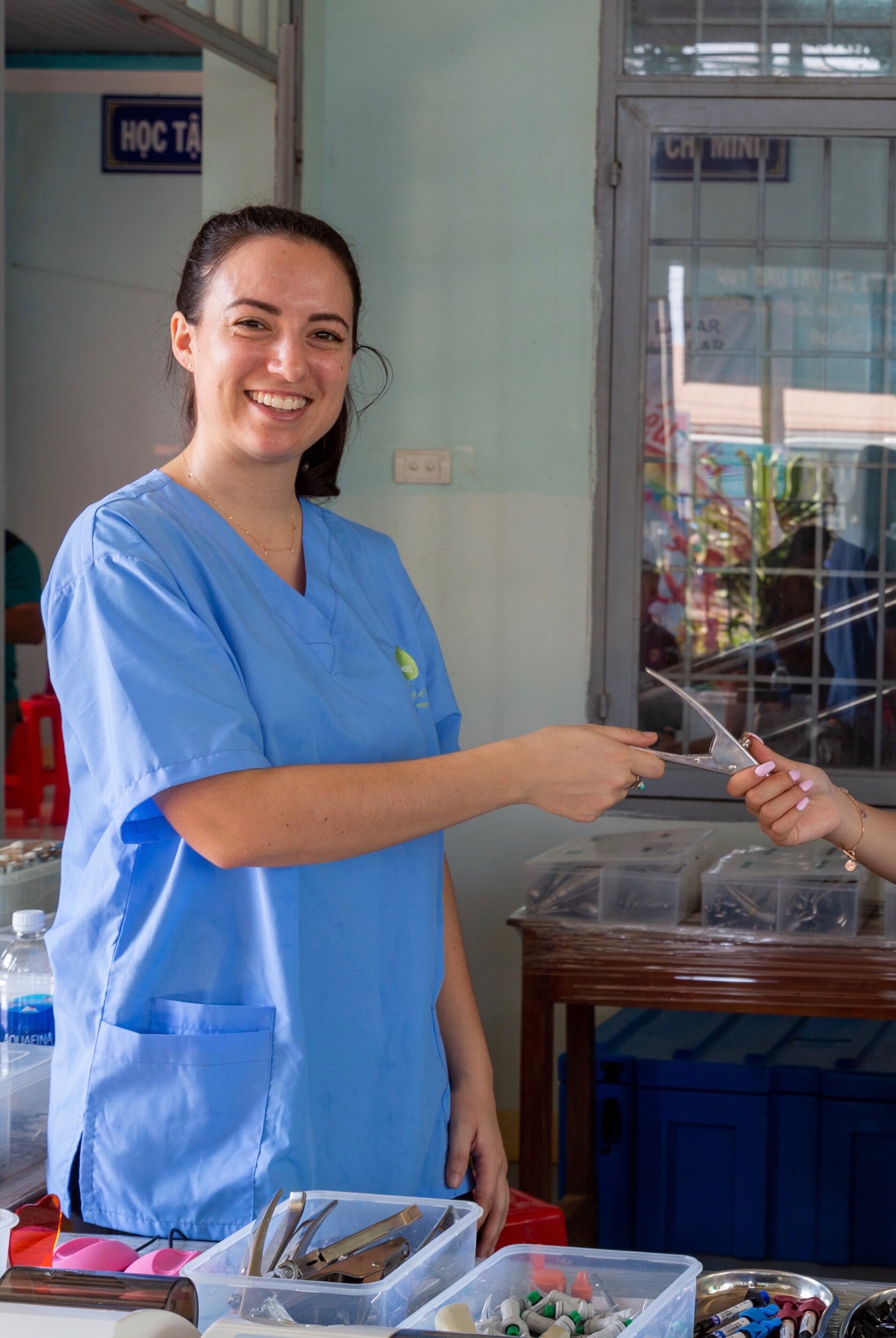 "VN smiles is such an amazing opportunity for anyone who is wanting to do some volunteer work. For me, it really is the opportunity of a lifetime. I've been going on the VN smiles trip since 2014 and I will continue to go for as long as I can.
I have met hundreds of people from all over Australia and from different parts of the world all with a variety of backgrounds and variety of working backgrounds. All these different people coming together to dedicate their time for the same reason. To help. To volunteer. To do better. It's incredible that over a short period of time, these people all become a family. The early wake ups, late nights and hot days are all worth it when you work with such a great team. Bonding over breakfast, lunch, dinner and eating snacks on the bus.
The most rewarding thing for me personally is seeing the smile on these kids faces when we are there to help. Seeing them so happy even when they have so little is just the most heart warming feeling. Even though I'm giving so little of time to them, it is such a big thing for them.
I'm fortunate enough to have experience working in the dental industry, but for anyone who wants to come along and are not sure if they can do it, I want you to know that you can! You do not need to have any health related experience to come along on this trip as a volunteer. There are many many things that you can do to help. So please, take the next step and join. I promise you will not regret it."
— Tahlia Hayter, VN Smiles Volunteer